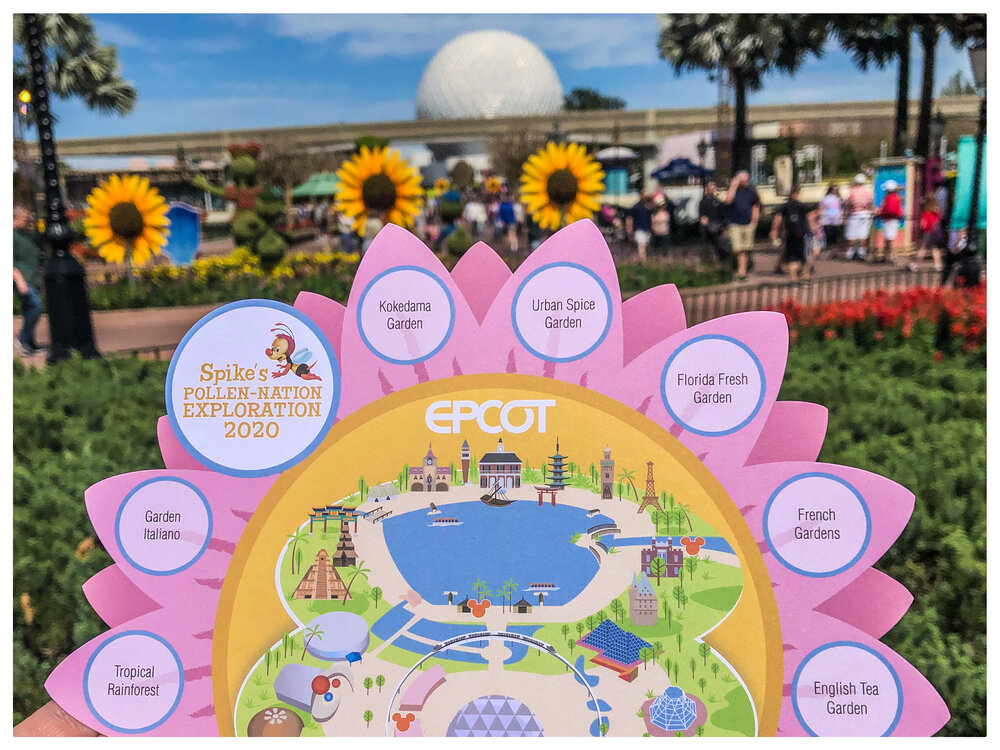 We both love scavenger hunts especially at Walt Disney World as they're a great way to pass the time when the parks are super crowded so we were happy to spot that Spike the bee had returned to EPCOT this year for the Flower & Garden Festival along with his little scavenger hunt.
Being Disney the scavenger hunt maps are themed to match in the form of a flower head and you can pick them up at pretty much all the retail locations within EPCOT for $7.99.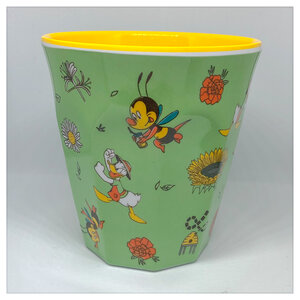 For your money, you'll get the map and twelve stickers of various plants. As you go around the Flower & Garden Festival you'll need to keep an eye out for Spike buzzing around and hiding in the various gardens, he'll have a little sign next to him telling you which plant sticker matches that garden on your map.
Once you've finished your map you take it to one of the four locations where you can collect your prize! While if you have kids it's maybe worth letting them complete the map to complete the prize, you don't actually need to, you can take your map at any time (if you buy the map from one of the exchange locations you can also just collect your prize at the same time). So what are the prizes? Well, it's a small cup, there are four different designs and you get your choice of which one you want.
Sadly this Coronavirus outbreak will most likely last way longer than Flower & Garden so by the time it's over you'll have missed your chance to take part but we're sure it will return next year too!