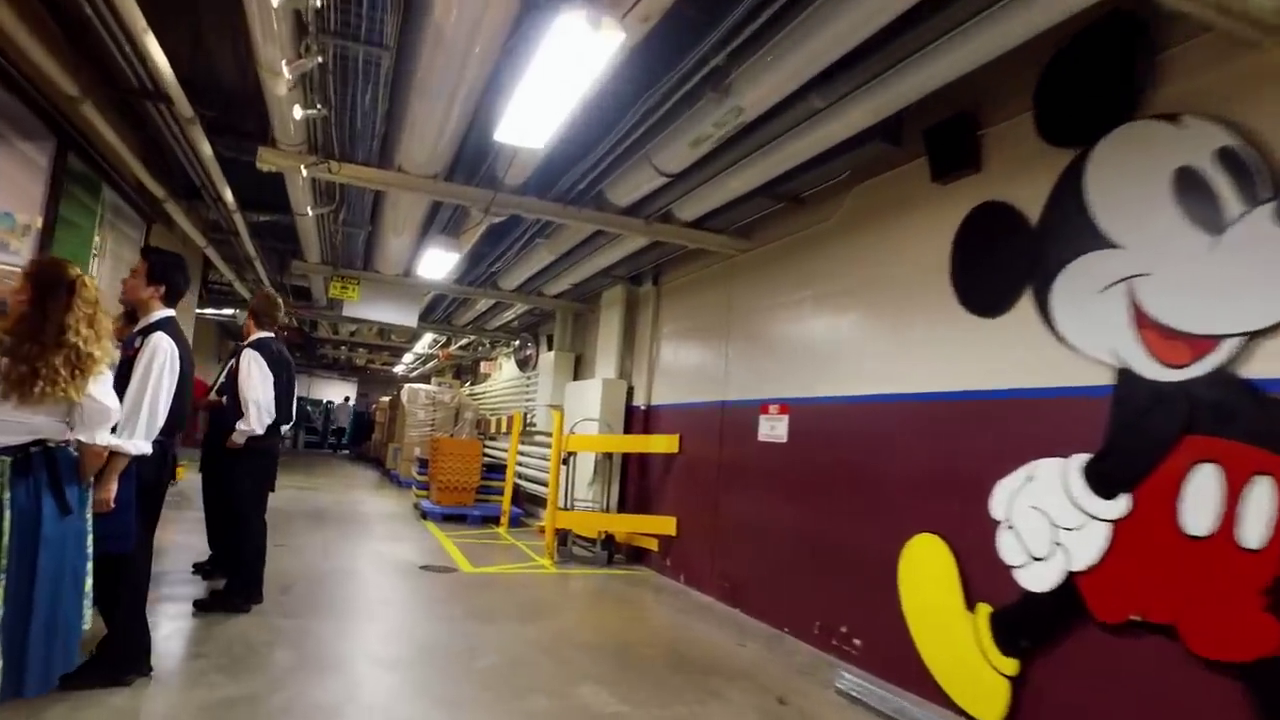 One of the worst kept secrets of Walt Disney Worlds Magic Kingdom is the network of tunnels and rooms that exist below the park, it may seem strange considering the likely cost of constructing these but have you ever wondered why they exist?
To answer this question we have to go back to the original Disney park, Disneyland in California. Disneyland was envisaged as a world where fantasy came alive and one of the key factors in achieving this was a fully immersive experience, where guests would feel they were being transported to these magical worlds. It's well known that Walt was opposed to anything that damaged this experience, so, understandably, the sight of a cowboy walking through Tomorrowland on his way to Frontierland bothered him. Sadly Disneyland was built in such a small area that it wasn't possible to avoid, however when the Imagineers designed Walt Disney World they added a network of tunnels under the park.
Where are these tunnels?
As you approach the Magic Kingdom you'd be forgiven for not noticing the ever so slight climb that takes you up and through the entrance gates of the park. The entire park is actually constructed above ground level, which allowed for the inclusion of the tunnel network underneath.
As well as providing easy access for cast members to move around the park, out of the sight of guests, the tunnels also provide behind the scene access for services such as moving stock to the stores, removing garbage from around the park, food to the various restaurants as well as housing costuming, canteens, offices, warehouses & locker rooms.
How can I see them?
There are various entrances to the tunnels throughout the Magic Kingdom park, every land has at least one, cleverly hidden entrance located behind "cast member only" doors.
The main entrance to the tunnels is located to the north of the Magic Kingdom behind the buildings that house Pinocchio Village Haus out-with the main guest areas of Walt Disney World and guarded by Disney Security.
Sadly other than being a cast member at Walt Disney World or attending Disney Cruise Line Traditions the only way to get a brief glimpse of the tunnels is to take the Keys to the Kingdom or Backstage Magic tours.